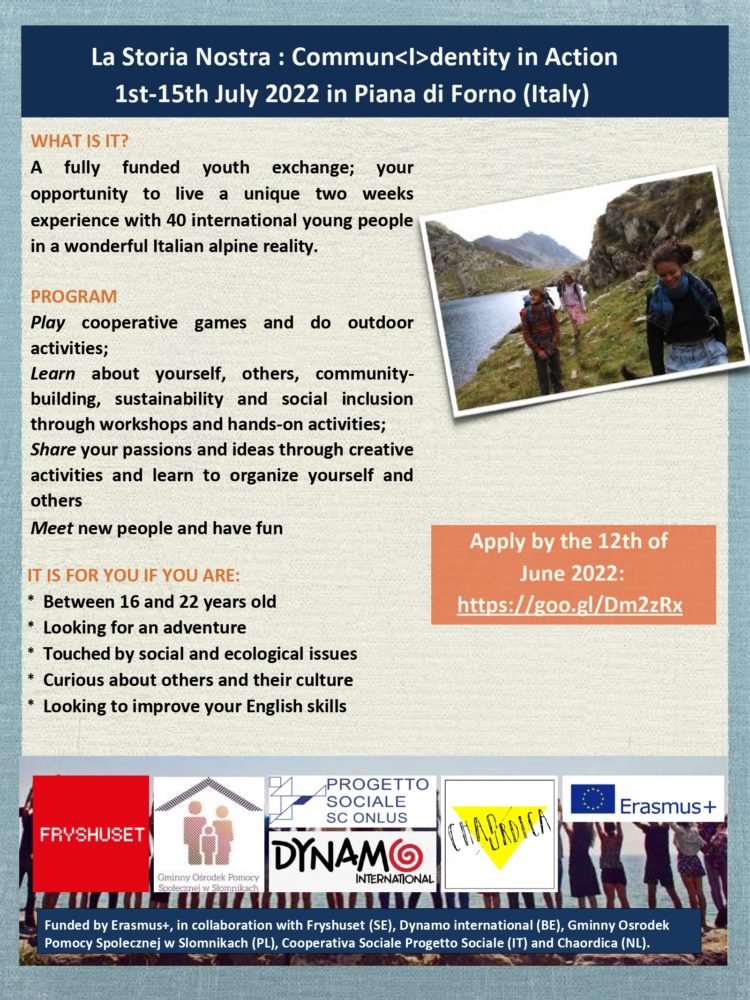 Apply for LA STORIA NOSTRA Youth Exchange in Italy!
Young people between 16-22 years have unique opportunity to participate in youth exchange 1-15 July in Piana di Forno, a village in the Italian Alps.
The project will centre around 4 core values:
Self-awareness and empowerment
Inclusive community
Learning from each other (reflection)
Developing skills to learn to organize (active citizenship)
It`s amazing opportunity for young people to participate in Erasmus+program and be a part of international project, meet new friends and get to know new cultures, improve English and travel with the purpose.
All costs are covered!
To participate in this Youth Exchange please fill out the form here until 12th of June!
For more information please contact esc@fryshuset.se