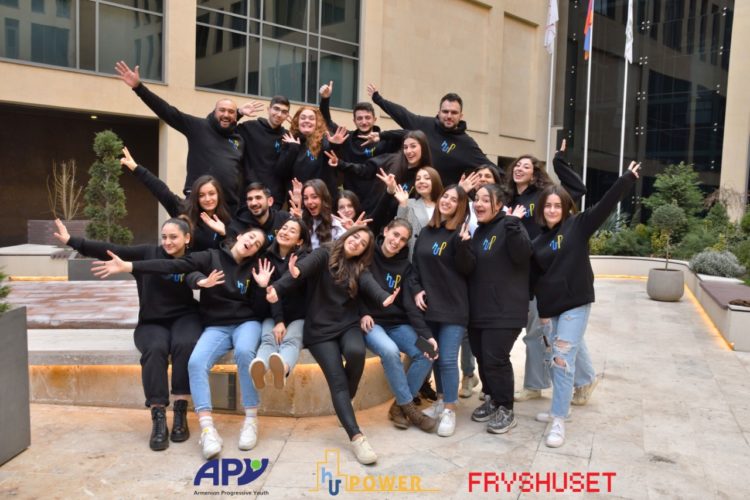 ԻՄPOWER - Peace building project for the young people in Armenia
The project between Fryshuset in Sweden and APY in Armenia financed by Swedish Ministry for Foreign Affairs is about strengthening young people by giving them tools for peace building. It comprises 16 participants aged between 18-24 from Armenia: both from the capital, Yerevan and displaced youth. 
The trainers are both local and from Fryshuset, Sweden, and the main goal of the training is to establish self-strengthening, personal development, leadership and group dynamics. 
The first part of the project was carried out by handing the youth tools which they could use to push forward creating more inclusive local communities/societies. During the 4-day training the participants were able to share knowledge, experience, methodology, interactions and connect to different tools to use them in their own projects. The project follow-up consists of hearing about the projects that the participants have been doing after they have been coached, their experience and process of doing them and open workshop.
For further information, please contact Raisa Lång Velazco, development@fryshuset.se
#swedenforarmenia