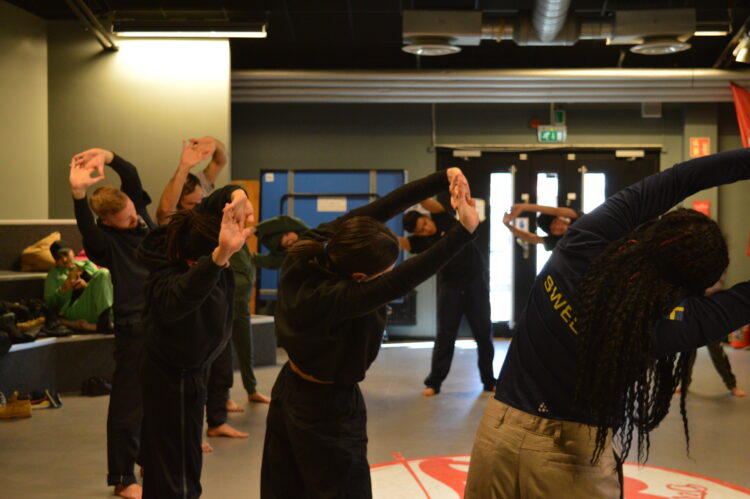 BREAKING CAMP_01/04/23
Preparatory Breaking camp | DSF x Fryshuset event
Organized by Dance Sport Federation (DSF) in collaboration with Fryshuset Malmö, the Breaking Camp took place from the 1st to the 2nd of April, during 2 days. The workshop gathered a talented group of young professional dancers who wanted to approach their sport professionally, step by step, with the goal of becoming creative, confident and productive dancers.
Between breathing, alignment and resistance methods, each one was able to experiment their practice in a new way and explore the potentialities of their body. Here are some learning keys provided by the teachers:
Balance is one of the most important skills

Connect your mind and your body

Be both powerful and light, solid and flexible
Discipline is self love
Tell your story through dance
Become the dance, not the dancer
The workshop combined both specific Breaking movements and discussions around fighting strategies and the importance of creating a link between mind and body. Indeed, the participants were able to attend Breaking Lectures on battle evaluation/feedback and sports psychology.
Thank you to the two high-level international dance teachers that made this workshop possible, to all the participants and directed by national coach Ferhat Duz.
Be confident and do what you love.