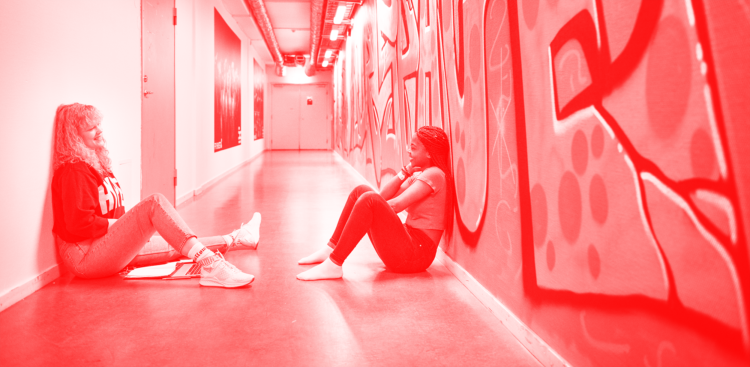 Covid-19 Information på flera språk – Covid-19 info in several languages
Myndigheterna behöver nå ut med livsviktigt info till alla grupper i samhället, samtidigt som många efterfrågar bra och tillgänglig information på flera språk. Det är anledningen till att vi har skapat den här sidan. Vi kommer att uppdatera och utöka informationen löpande. Här nedan är fyra användbara länkar med info på flera olika språk om covid-19 i olika format – film, radio och text – som ni gärna får sprida i era nätverk.
The authorities need to reach out with vital information to all groups in society, at the same time reliable and accessible information in several languages is required. This is why we started this information page. Please find below four useful links with important info about covid-19, presented in different formats – film, radio and text – as well as in several different languages. This page will be updated daily. Do spread in your networks.
More information in other languages will be added here soon.
1177 – About Corona in 17 languages
From Region Stockholm / Stockholm County: "Together, we do everything possible to minimise the spread of the corona virus. Most people who get symptoms do not get so ill, it feels more like a common cold or flu. But for the elderly and already sick people it could be dangerous. Here you will find information in other languages about the importance of staying at home when having symtoms of a cold and what to do and where to call if you live in in Stockholm County."
Films in Arabic, Persian, Somali.
Please see a sample film below, in Arabic:
Tell Corona
Korta filmer på 12 språk om hur man kan skydda sig själv och andra för att stoppa spridningen av Coronaviruset. / 
Short films in 12 languages about how everyone can protect themselves and others to help stop the spread of the Corona virus. Info in Assyrian, Arabic, Persian, Somali, Romanian, Kurdish, Turkish and Vietnamese. 
View the films here
Please see a sample film below, in Turkish:
Swedish Radio / Sveriges Radio
Ljudklipp med info om Coronaviruset på 9 olika språk inklusive lätt svenska. /
Swedish Radio's info page about the Corona virus with audio clips in 9 languages such as English, العربية, Suomeksi, Soomaali, فارسی|دری, Kurmancî, سۆرانی, Davvisámegilli, Romani, Meänkielele och på lätt svenska.
Listen to the information here
Swedish Public Health Authority / Folkhälsomyndigheten
Skriftlig information på fler än 20 olika språk. Här finns även affischer att ladda ner och sprida. / Written information in more than 20 languages, like Tigrinja, Thai, Spanish, Somali, Russian, Polish, Pashti, and many more. You can also download info leaflets in all the languages. 
Read the information here

Useful content for sharing
FACT SHEETS
Folkhälsomyndigheten: Facts sheets in 20 languages to download. Please see sample fact sheet in Tigrinja below:
Tigrinja > faktablad-covid-19-tigrinja
1177 Region Stockholm:
POSTERS
Poster (PDF format) in English that can be downloaded and printed in A4-A3 format "Good hand hygiene and how to avoid infecting others" (FHM) Sample below also in Romani Kelderash. Other languages available are: Kurmanji, Polish, Somali, Spanish.
English A3 > good-hand-hygiene-how-to-avoid-infection-and-infecting-others-a3-2010-9-9
Romani Kelderash A4 > undvik-smitta-a4-romani-kelderash
English > god-handhygien_engelska
Posters in more Languages here
More languages – Somali, Tigrinja, Dari, Pashto, Kurdish (north), Arabic, Persian – can be found here
VIDEOS
Video från FHM på engelska om smittskydd / Video in English "Protect yourself and others against infection" (FHM)
Vi delar enbart info från betrodda källor / We only share information from reliable sources
Questions or more ideas?
Pls contact Carin Balfe Arbman carin.balfe-arbman@fryshuset.se and Sofie Lundmark sofie.lundmark@fryshuset.se