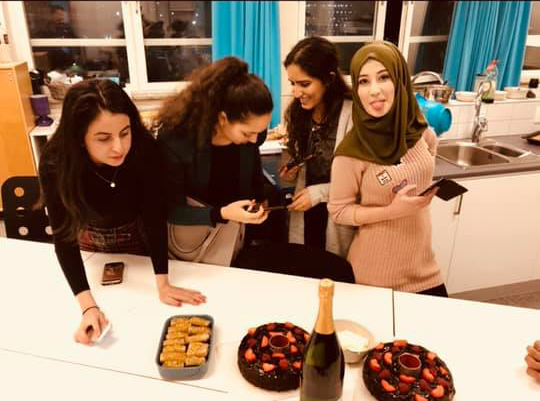 Interreligios guidance and education project in Norway
In February Fryshuset's Together for Sweden completed the start-up of a new project in Norway under the name "Together for Norway".
Together for Sweden (TFS) provides interreligious guidance and education among young people with a purpose to counter xenophobia, racism and extremism. The overall aim of TFS is to provide young people with a platform where people can meet over religious, cultural and socio-economic boundaries. A neutral platform where people with different backgrounds can talk and work with issues that concern identity, prejudice, norms, racism and much more.
Two years ago, a representative from Förändringshuset in Norway visited one of the TFS workshops. The following months TFS started training a group of 20 enthusiastic young people in Norway on their methods and tools. The goal was to train them in order for them to be able to hold educational workshops in TFS methods. As well as be able to conduct a school activity based on storytelling. The participants also came to Fryshuset for a weekend to know more about Fryshuset and TFS work.
For six months the young participants have been working to develop their stories about how it has been to grow up and live with their cultural / religious backgrounds in Norway which they now will travel around in school classes and tell about it. The peer trainers are now ready to organize peer trainings during a school tour around Norway.