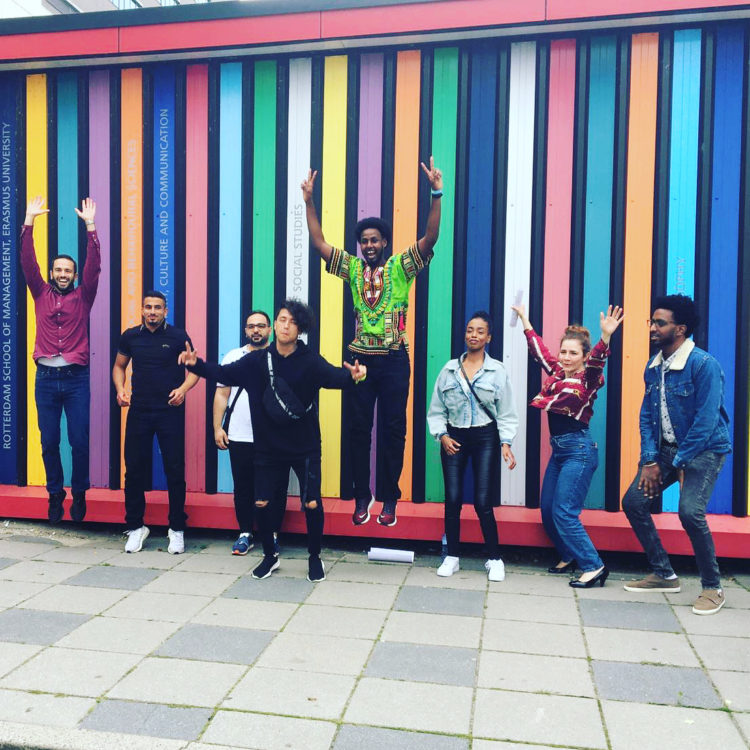 Fryshuset and Dutch 125Procent are expanding their collaboration!
STOCKHOLM, March 11, 2021 – The challenges young people are facing today are both complex and global. Fryshuset and the Dutch organisation 125Procent have signed a new collaboration agreement with the intent of helping youths in facing these challenges. With this collaboration, Fryshuset is expanding our presence and operation in the Netherlands.  
"This is an important milestone, to be able to consolidate the good relationship between our organisations in this way. This more immersive collaboration agreement creates possibilities for many exciting and important projects for young people, both in Sweden and the Netherlands, and we are happy to have a partner that share our values", says Johan Oljeqvist, Fryshuset CEO.  
"I am looking forward to continuing, broadening and intensifying our cooperation with Fryshuset, because we strengthen each other through wide and diverse experiences and networks. By combining our visions, knowledge, experience and networks Fryshuset and 125Procent can contribute to the wellbeing and welfare of Dutch youth, as well as youth in other European countries, contribute to the Dutch methods and system by developing and producing youth projects and by investing in a new generation of youth workers and policymakers", says Alan Brederhorst, founder and operations manager, 125Procent.  
 The mission of this collaboration is to promote youths personal and social development; open up possibilities for young people to participate in and contribute to societal development, as well as create relevant meeting places for, with and by youths. The agreement means an expanded collaboration between Fryshuset and 125Procent, and a further immersion of the collaboration that was started three years ago. 
125Procent is a social company in the Netherlands with the goal of changing society through investing in people. Their work is based on the belief that everyone can and should contribute to their society and that people reach their highest potential through passion and talent. Through such things as events, campaigns and educational projects 125Procent creates an environment for youths, as well as others, to have the opportunities to participate, develop, discover their talents and develop their passions. www.125procent.nl 
Fryshuset's vision is based on the conviction that encouragement, confidence, responsibility and understanding are necessary in order to enable young people to develop their innate abilities and find their way into society. Herein, youth-driven activities are the key component. By involving youth in different processes and provide them with tools and knowledge we promote their empowerment in helping them shape their own future. https://fryshuset.se/plats/global 
Contact 
Monique Denkelaar, Global Development Manager, Fryshuset, monique.denkelaar@fryshuset.se, Phone: +46 (0)761 26 95 18  
Carin Balfe Arbman, Communications Manager, Fryshuset, carin.balfe-arbman@fryshuset.se, Phone: +46 (0)70-633 35 08