Collaborations are key for Fryshusets work in achieving its mission to "enable young people to change the world through their passions" Together with partner's competence, experience, network, financial and Human Resources, we generate more opportunities to achieve positive results and sustainable societal change.
Become a partner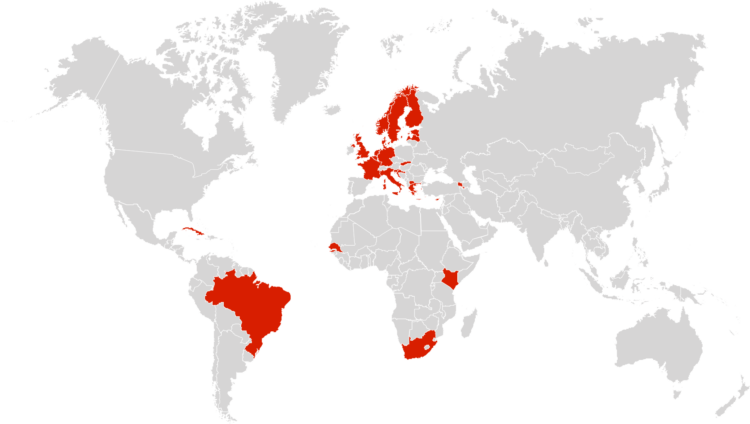 We believe in the power of collaboration – join our movement!
Our approach
We want to collaborate with partners who share our values, mind-set and mission. Together with them, we create a long-term partnership. We add value where relevant by sharing our vision, sharing and promoting knowledge, making our working method available, co-creation and collaboration and investing in young people. Our joint vision is to make a positive contribution to the purpose and mission of each organization and create measurable positive effects for young people. In order to create lasting changes in young people's lives, prevention work on a long term basis is required. By joining forces and jointly take action we can reach out to more young people around the world, make an impact on their lives and the societies they live in.
Multi-organizational collaborations
Youth work
Youth for Exchange and Understanding Cyprus (CY)
Ghetto Games (LV)
Danske Gymnastik og Idraetsforeningar -DGI Danmark (DK)
Malta BMX (MT)
Estonian Street Sports Federation (EE)
YEU International
Associacao Movimento Juvenilem Olhao – MOJU (PT)
Actionaid International Italia Onlus (IT)
Association for Development, Education and Labour (SK)
Culture goes Europe, CGE (DE)
United Societies of Balkans Astiki Etaireia (GR)
Center for Intercultural Dialogue Association (MK)
Organizing Bureau of European School Student Unions – OBESSU (BE)
Mladinski Center bit Zavod za Drugo Izobrazevanje, Izpopolnjev (SI)
Sauga Avatud Noortekeskus (EE)
Education
Migration Policy Group (BE)
Risbo research institute (NL)
DROG (NL)
Diversion (NL)
Association des Etats Généraux des Etudiants de L'Europe (BE)
Schwarzkopf Stiftung Junges Europa (DE)
Leeds Beckett University (GB)
Multi Kulti Collective (BG)
University of Antwerp (BE)
Verikom (DE)
University of Western Macedonia (GR)
Social work
Forum Europeen pour la Securite Urbaine (FR)
Violence Prevention Network ev. – VPN (DK)
European Forum for Restorative Justice VWZ (BE)
Municipality of the Hague (NL)
Municipality of Rotterdam (NL)
Fondation Agir contre l'exclusion (FR)
Denkzeit- Gesellschaft (DE)
Ayuntamiento de Malaga (SP)
Municipality of Vilvoorde (BE)
Municipality of Rennes (FR)