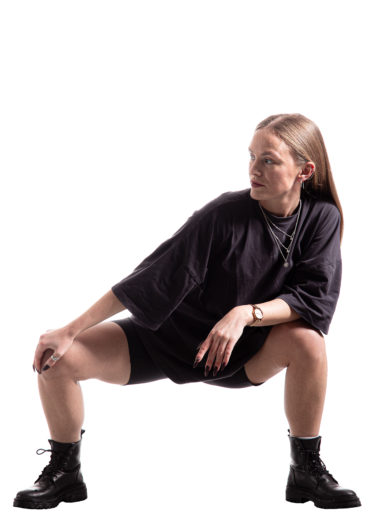 Diana Vasylchenko (Di Mad Spirit) – Ukraine. Diana started dancing when she was 6 years old, the first style was disco, after she spend 7 years dancing classic dance and modern. Since 2012 Diana has devoted herself to Dancehall. Throughout the years, she successfully established herself as a great dancer, traveled to Jamaica 3 times, won a lot of international competitions, judged different events, shared her knowledge and experience with people through all over the world. Besides Dancehall, Diana develops herself as an versatile dancer, attends Vogue, House and Hip-Hop classes. In 2020 Diana became a part of Jamaican team "Sopreme Blazzaz"
She has over 9 years of teaching experience and has achievements in both international and national events. Diana is also a Dj, judge and organizer of dancehall events.
"In my classes we will immerse ourselves in the culture of Dancehall – incredible energy, different choreographies, movements, lectures and much more! But most importantly, we will have fun!"
Dianas classes are held in english.