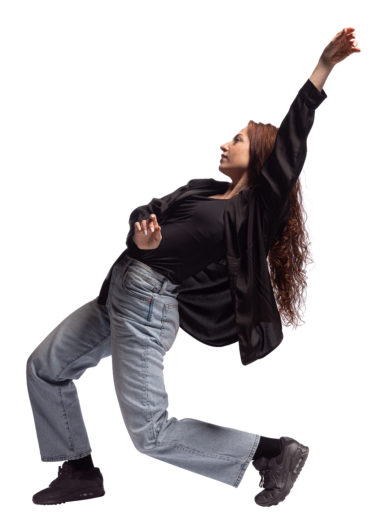 Kirsi Kekki is a dancer, dance teacher and a DJ. She has been studying dance pedagogy in Danshögskolan and deepened her understanding of house dance in Åsa Folkhögskolan. She has learned from pioneers in NYC, Paris and Stockholm. She is active both in the battle scene and clubbing scene in Europe.
"In my classes we´ll work with the foundation steps to build a strong base for your house dance. I believe that a strong technique helps most dancers to then let go and feel less limited in their freestyle. We´ll also work with freestyle exercises to break down the foundation steps and try to get closer to the essence of house dancing.
We will work on musicality as it plays a huge roll in dancing, to get a better understanding of the dance style and the clubbing culture."
I love teaching and I want that the people will leave my class feeling
happy and motivated to continue next time.